Handmade Contemporary Jewellery
Bridging traditional technology with high craft, jewellery that
is dramatic yet relaxed and effortless to wear.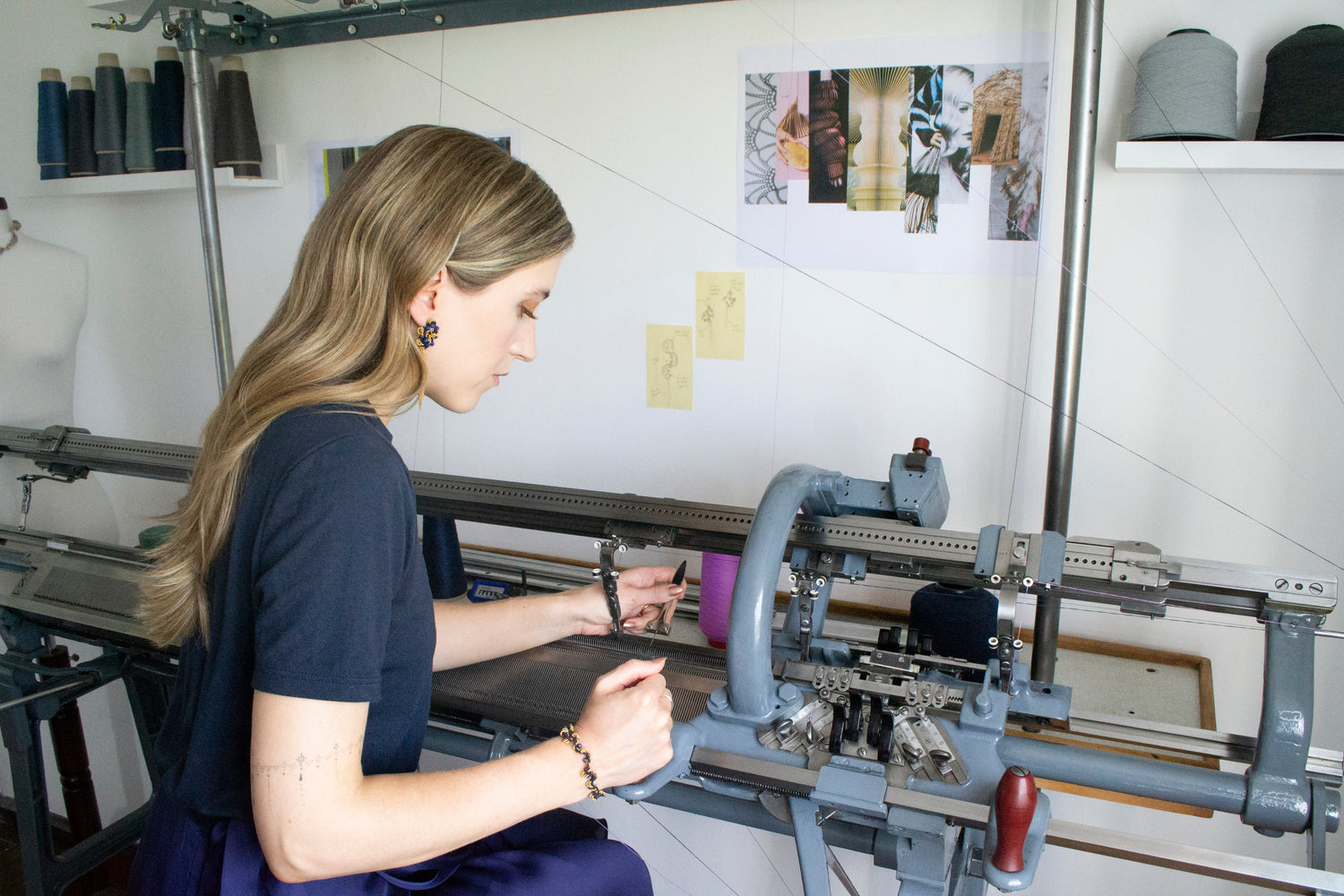 Craftsmanship & Innovation
Hannah creates silk and gold vermeil jewellery that is unique to the process of knitting. Each piece is meticulously crafted using a vintage hand operated knitted machine, capturing a piece of history in every design.
Pushing the capabilities of the machinery, gold vermeil chains and gemstones are incorporated to enhance the knit structure, complimenting the drape and fluidity of textiles.
Story